Shortcuts To My Gallery
My Full Gallery
▌
My Sketches
▌
My W.I.P.s
▌
My Art Trades, Collaborations, and Gifts
▌
Featured Artwork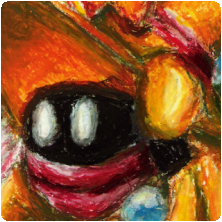 Do you want to know how I make my artwork? Visit my Tumblr
Shueria's Projects to see the step-by-step progress of my art pieces. This includes getting sneak peaks of my brainstorming, thumbnails, screenshots, and sometimes even live video recordings of me working on them!




Are you interested in receiving artwork from me? I am happy to announce I am willing to make artwork for anyone under the right guidelines. Please review below to what I have available and see if you are willing to make an order.

Ask Me for sketch requests only ▌ Ask Me For Art Trades ▌Ask Me For Collaborations ▌ Kiribans ▌ Gifts Are For Friends Only ▌


Commissions ▌ Point Commissions

Right now, I am not accepting commissions until I find another website besides Paypal that I can trust or Paypal becomes a little more safer. However, I am accepting Point Commissions. Please review my guidelines for Point Commissions carefully before you make a request.
Coming Soon
If you have updated your Flash program, feel free to play the Youtube music video to have a little something extra on my page.