Shortcuts To My Gallery
My Full Gallery
▌
My Art Trades, Collaborations, and Gifts
▌
Featured Artwork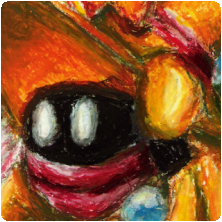 Visit my Tumblr to see screenshots or step-by-step progress of my art pieces. This includes getting sneak peaks of my brainstorming, thumbnails, and sometimes even live video recordings of me working on them!





Ask Me for sketch requests only ▌ Ask Me For Art Trades ▌Ask Me For Collaborations ▌ Kiribans ▌ Gifts Are For Friends Only ▌


If you have updated your Flash program, feel free to play the Youtube music video to have a little something extra on my page.